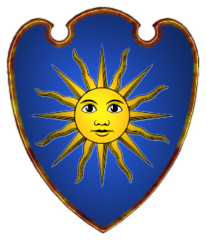 Origin: English
Coat of Arms:
Blue with a gold sun in splendour.
Crest:
Description not available



Origin: English


Spelling variations include: Aldreman, Alderman, Elderman, Aelderman and others.

First found in Lincolnshire in eastern England. The name was recorded as holding lands in that county in the Domesday Book (1086), a census taken by King William after his conquest of England in 1066.

Some of the first settlers of this name or some of its variants were: Grace Alderman, who arrived at the age of 22 in Virginia in 1635; soon after the Plymouth settlement, and Peter Alderman, aged 32 arrived in Boston in 1820.
The full mantle consists of the shield displaying the arms that was given to the person bearing this surname; a banner with surname; a helmet; and family crest [if known]. See a sample of full mantle by - at right. Normally the crest is displayed atop the helmet. To order a full mantle with coat of arms and family crest click here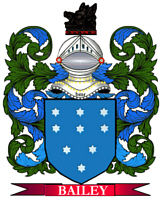 Sample Coat of Arms - Full