Origin: English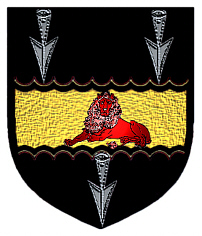 Coat of Arms: A black shield with a red lion on a gold fesse, between three arrow heads.

Crest: Two hands holding a royal crown
Origin: English


Spelling variations include: Ambler, Ambeller, Amblie, Anbler, Amble, Amblor and others.

First found in the counties of Suffolk where they settled soon after the Norman Conquest.

Some of the first settlers of this name or some of its variants were: Martha Ambler who settled in Virginia in 1721; John Ambler settled in Virginia in 1721; Benjamin in New York State, in 1774; with his wife, Mary, son John, and Ann, his daughter.

Ambler

English (Yorkshire): from Middle English

ambler 'walker', 'steady-paced horse or mule' (ultimately from Latin ambulare

'to walk'), probably applied to someone with a steady, easy-going temperament. Reaney suggests that it may have been a facetious nickname for a fuller.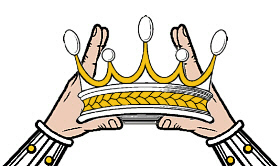 The full mantle consists of the shield displaying the arms that was given to the person bearing this surname; a banner with surname; a helmet; and family crest [if known]. See a sample of full mantle by - at right. Normally the crest is displayed atop the helmet. To order a full mantle with coat of arms and family crest click here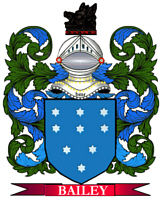 Sample Coat of Arms - Full