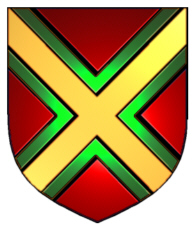 Origin: Scottish

Coat of Arms: A red shield with a green saltire over which is a gold saltire.

Crest: A saracen's head.

Motto: Victrix fortuna sapientia.

Motto Translated: Wisdom is the conqueror of fortune.









Origin: Scottish


Spelling variations include: Andrew, Andrews, MacAndrew, Androw, Androe, Andro and many more.
First found in Caithness. This family was strongly associated with the Clan Ross.
Some of the first settlers of this name or some of its variants were: Ralph Andrew, son of Thomas Andrew of Carlisle, who landed in America in 1664; John Andrew, son of Sir John Andrew of Charlton, landed in 1650; William Andrew settled in Cambridge, Massachusetts, a ships captain who settled in 1634.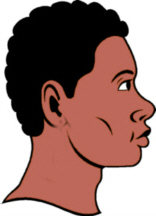 The word, saracen, was used in the early centuries of the Roman Empire describing an Arab tribe from the Sinai Desert. In modern times, a Saracen has also commonly been applied to Mediterranean pirates, or to describe a nomadic Arab.
Andrews
English: patronymic from the personal name Andrew. This is the usual southern English patronymic form, also found in Wales; the Scottish and northern English form is Anderson. In North America this name has absorbed numerous cases of the various European cognates and their derivatives. (For forms, see Hanks and Hodges 1988.)
Dictionary of American Family Names, Oxford University Press, ISBN 0-19-508137-4