Origin: English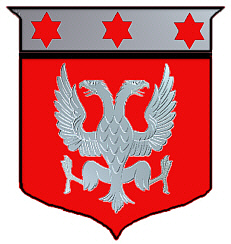 Coat of Arms: Red shield with a silver eagle displayed with two heads, and three red stars on a silver chief.
Crest: A gold falcon.
Motto: Esperance en Dieu.
Motto Translated: Hope in God.
Origin: English



Spelling variations include: Atkinson, Aitkinson, Atkenson, Aitkenson, Atkington, Attkinson and many more.

First found in the counties of Northumberland and Cumberland where they held a family seat from ancient times long before the Norman Conquest in 1066.

Some of the first settlers of this name or some of its variants were: James Atkinson who settled in Virginia in 1635; also settling in Virginia were, Charles 1623; Edward 1635; Francis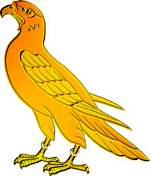 1623; George 1635; Henry 1639; James 1635.
The full mantle consists of the shield displaying the arms that was given to the person bearing this surname; a banner with surname; a helmet; and family crest [if known]. See a sample of full mantle by - at right. Normally the crest is displayed atop the helmet. To order a full mantle with coat of arms and family crest: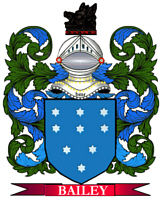 Sample Coat of Arms - Full