Origin: English



Coat of Arms: Red shield with a lion rampant between six acorns.
Crest: An arm holding a battleaxe.
Origin: English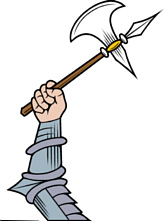 Spelling variations include: Attwood, Atwood, Attewood, Atwode, Athwood and many more.

First found in the county of Salop where they held a family seat from very ancient times, and had retained their estates despite the Norman invasion of England by Duke William of Normandy in 1066 A.D.

Some of the first settlers of this name or some of its variants were: Thomas Attwood who settled in Virginia in 1663; Joane Attwood settled in the Barbados in 1664; Richard Attwood settled in the Barbados (with his wife and servant) in 1680. In Newfoundland, Esau, was the owner of a fishing room at Pond Island, Greenspond Harbour, in 1778.
The full mantle consists of the shield displaying the arms that was given to the person bearing this surname; a banner with surname; a helmet; and family crest [if known]. See a sample of full mantle by - at right. Normally the crest is displayed atop the helmet. To order a full mantle with coat of arms and family crest: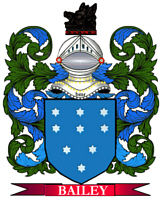 Sample Coat of Arms - Full