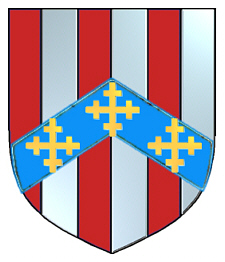 Origin: English

Coat of Arms: A shield divided paly of six silver and red with three gold crosses crosslet on a blue chevron..

Crest: A gold globe.

Motto: Per acuta belli.

Motto Translated: Through the asperities of war.
Origin: English

Spelling variations include: Carpenter, Carpentar, Carpenters, Carpentier and many more.
First found in Suffolk where they held a family seat from very ancient times.
Some of the first settlers of this name or some of its variants were: Philip Carpenter was a fisherman at Cape Elizabeth, Ambrose Carpenter was a merchant in Hampton, and John Carpenter was living in the town of Saco during the 17th century.
The full mantle consists of the shield displaying the arms that was given to the person bearing this surname; a banner with surname; a helmet; and family crest [if known]. See a sample of full mantle by - at right. Normally the crest is displayed atop the helmet. To order a full mantle with coat of arms and family crest click here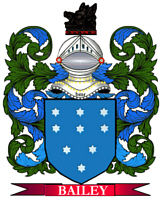 Sample Coat of Arms - Full