CLOUD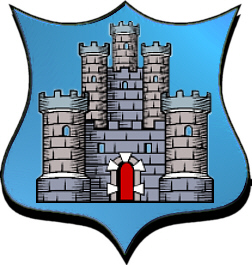 Origin: Scottish
Coat of Arms: Blue with a triple-towered castle.
Crest: Description not available
Motto: Hold Fast.
Spelling variations of this family name include: MacLeod, MacCleod, MacCloud, MacLoud and many more.
First found in on the Isle of Lewis where they were seated from early times and their first records appeared on the early census rolls taken by the early Kings of Britain to determine the rate of taxation of their subjects.
Some of the first settlers of this family name or some of its variants were: Alan, Angus, Anne, Catherine, Donald, George, Jean, John, Malcolm, Margaret, Mary, Murdoch and his wife Christian; Neal and his wife Margaret and three children.
The full mantle consists of the shield displaying the arms that was given to the person bearing this surname; a banner with surname; a helmet; and family crest [if known]. See a sample of full mantle by - at right. Normally the crest is displayed atop the helmet. To order a full mantle with coat of arms and family crest: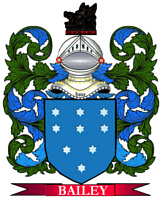 Sample Coat of Arms - Full