CULBERTSON
Origin: English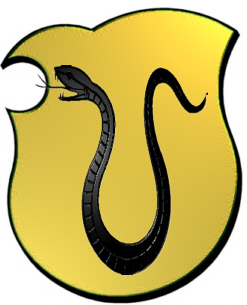 Coat of Arms: A gold shield with a black serpent.
Crest: Description not available
Spelling variations of this family name include: Culbert, Colbert, Culbertson, Colbertson, Culberts, Colberts, Coulbert, Culbart, Culbirt and many more.
First found in Cheshire and Lancashire where they were granted lands by William the Conqueror for their assistance at the Battle of Hastings in 1066 A.D.
Some of the first settlers of this family name or some of its variants were: Symon Culberton, who arrived in Virginia in 1664; John Culbert who landed in Philadelphia Pa. in 1802; followed by George and Matthew in 1811; James Culbert settled in Boston Mass. in 1848.
The full mantle consists of the shield displaying the arms that was given to the person bearing this surname; a banner with surname; a helmet; and family crest [if known]. See a sample of full mantle by - at right. Normally the crest is displayed atop the helmet. To order a full mantle with coat of arms and family crest: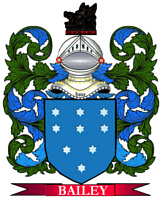 Sample Coat of Arms - Full