Origin: English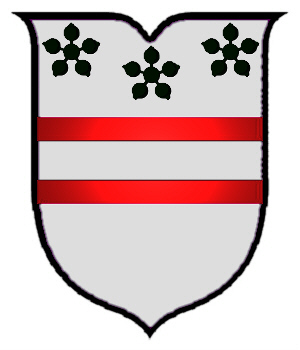 Coat of Arms: A silver shield with two red bars and three black cinquefoils in chief.

Crest: Description not available






Origin: English

Spelling variations of this family name include: Denton, Dennton, Dentone, Dentonn, Dentowne, Dentown, Dentoun, Denntoun, Danton, Dannton and many more.

First found in Northumberland where they held a family seat from ancient times.

Some of the first settlers of this family name or some of its variants were: Jacob Denton who settled in Virginia in the year 1633 and Richard Denton settled in Connecticut in 1635.
The full mantle consists of the shield displaying the arms that was given to the person bearing this surname; a banner with surname; a helmet; and family crest [if known]. See a sample of full mantle by - at right. Normally the crest is displayed atop the helmet. To order a full mantle with coat of arms and family crest: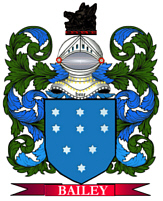 Sample Coat of Arms - Full