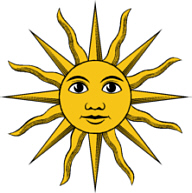 Scottish Origins
Coat of Arms: Red with silver chevron on which there are three red stars.
Crest: The sun in splendour.
Motto: Sero sed serio.
Motto Translated: Late but in earnest.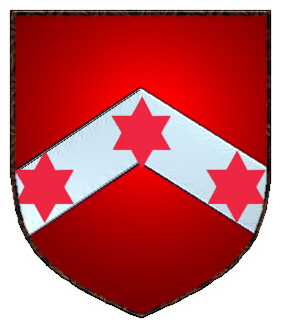 | | |
| --- | --- |
| Surname | Clan |
| KERR | Kerr |
| KERRACHER | Farquharson |
| KERRISON | Gair |
| MACKERRACHER | Farquharson |
| MACKERRACHER | Lamont |
| MACKERRAS | Ferguson |
| MACKERRON | Stuart of Bute |
| MACKERRON | MacDonald of The Isles |
| MACKERRON | Grant |
Although tradition says that the Kerrs were of Norman descent, from two brothers who settled in Roxburgh in the Scottish Borders in the 14th century, the name existed as early as the 12th century.


Variations in spelling:
Kerr, Carr, Karr, Caer, Car, Carr, Carre, Corr, Kaar, Kaare, Kaer, Karr, Karre, Ker, Kurr
The full mantle consists of the shield displaying the arms that was given to the person bearing this surname; a banner with surname; a helmet; and family crest [if known]. See a sample of full mantle by - at right. Normally the crest is displayed atop the helmet. To order a full mantle with coat of arms and family crest click here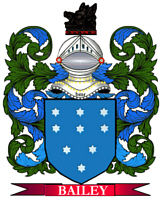 Sample Coat of Arms - Full
Family Surname Forum:
http://genforum.genealogy.com/kerr





LOST TRIBES OF ISRAEL IDENTITY
The Kerr Family Association was founded in 1977 for family history among Kerrs and Carrs throughout North America.
To become a member of the Kerr Family Association please visit their membership page.

"There is a legend that the Kerrs were frequently left-handed and even constructed the spiral staircases in their castles so that they could take advantage over right-handed swordsmen. The term "Corrie-fisted" or left-handed is said to derive from this. But there is little in history to support the legend - the story is likely to have derived from the Gaelic "caerr" meaning "left"." Source: rampantscotland.com