"HEAD: (Saxons, Saracens, Turks, Moors, Blackamoors, Savages, Maidens, Infants etc.). A human head stands for honour, there are many variations; a Saracen's head represents a Bedouin tribe from Sinai, the term was more generally applied to Arabs and Muslims during the Crusades and may denote one who fought in the Crusades against this tribe. A Saxon on the other hand was a member of a West Germanic tribal group that inhabited northern Germany and invaded Britain in the fifth and sixth centuries A.D. with the Angles and Jutes, and the head may symbolize some great battle against them. In the Middle Ages, the Europeans called all Mahometans (Muslims) Moors, in the same manner as the eastern nations called all inhabitants of Europe Franks."


[source: ARMORIAL GOULD SYMBOLISM LIBRARY]


Moor's Head. Black's head, African or Negro's head are all drawn alike in Heraldry.

MOHR
('Moor' is an early English term for negro, and perhaps points to the first black people to be seen in England as coming from or through Morocco.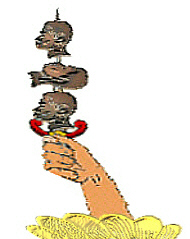 The full mantle consists of the shield displaying the arms that was given to the person bearing this surname; a banner with surname; a helmet; and family crest [if known]. See a sample of full mantle by - at right. Normally the crest is displayed atop the helmet. To order a full mantle with coat of arms and family crest click here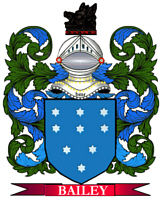 Sample Coat of Arms - Full