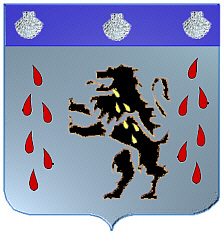 Irish Origins
Coat of Arms: A silver shield with blood drops on which there is a black lion rampant with gold drops, and on a blue chief, three silver escallops.
Crest: A silver camel's head with black droplets, a gold crown and a blue collar charged w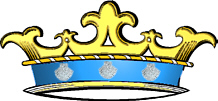 ith three silver escallops.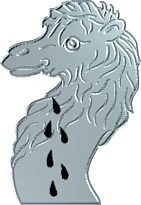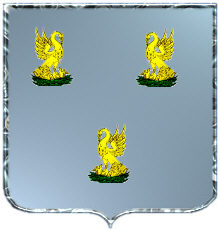 Scottish Origins
Coat of Arms:
Silver with three gold pelicans in green nests.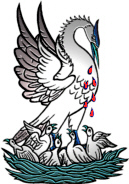 Crest: A pelican feeding her young.
Motto: Pro Rege et grege.
Motto Translated: For King and people.
French Origins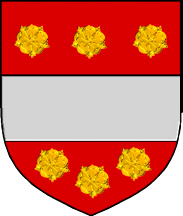 Coat of Arms: A red shield with a silver fesse between six gold roses.
Crest: Description not available
Clan MacLaren
McLaren, MacLaurin, MacLaurin, MacLauren, McLauren, McLarin, McCLarin, MacLaran, McLaran, MacLaruan, MacLeran, MacLaurie, McLaurie, Laurence, Lawrence, Law, Lawson, Low, Lowe, Lawrie, Laurie, Lowery, Lowry, Faed,

Patterson

, Paterson, Peterson, McPater, Patrick, MacPatrick, MacRory, McCrory, McGory, MacRuari, Wright, MacGrory, Peterkin and Borison.
The full mantle consists of the shield displaying the arms that was given to the person bearing this surname; a banner with surname; a helmet; and family crest [if known]. See a sample of full mantle by - at right. Normally the crest is displayed atop the helmet. To order a full mantle with coat of arms and family crest click here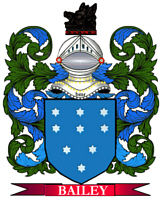 Sample Coat of Arms - Full