English Origins of Shick: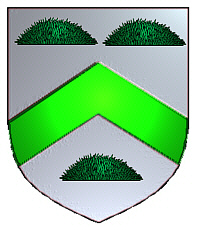 Coat of Arms: Silver with a green chevron between three molehills.

Crest: A hare.

Motto: antiquum obtinens.

Motto Translated: Possessing our ancient honour.


English spelling variations include: Shakerley, Shackerly, Shackerley, Shack, Shick, and many more.

First found in Lancashire where they were seated from early times and their first records appeared on the early census rolls taken by the early Kings of Britain to determine the rate of taxation of their subjects.








German Origins of Schick: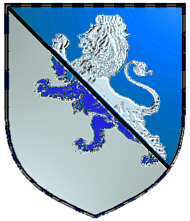 Coat of Arms: A shield divided per bend silver and blue with a lion rampant counterchanged.

Crest: Description not available


German spelling variations include: Schick, Schicke, Schicker, Schickel and others.

First found in the Rhine valley. Early records include Albrecht Schiko, a citizen of Koeln (Cologne) in the year 1150, as well as Herman Schicke, who was a knight near Frankfurt in 1244.

Some of the first settlers of this name or some of its variants were: Anna Catharina Schick, who arrived in Pennsylvania in 1749; Christian Schick, who was on record in Philadelphia in 1753; Erhardt Schick, who arrived at the port of Philadelphia in 1753.

Some of the first settlers of this name or s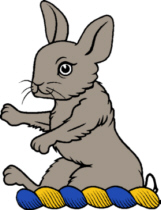 ome of its variants were: John Shakley, who settled in Virginia in 1650; Adam and Jacob Shack, who arrived in Philadelphia in 1751; as well as Henry Shocklier, who was Naturalized in Philadelphia in 1739.


Jewish Origins of Schick: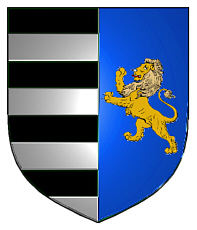 Coat of Arms:
A shield with black and silver stripes on one half, the other half is blue with a lion rampant.

Crest:
Description not available
The full mantle consists of the shield displaying the arms that was given to the person bearing this surname; a banner with surname; a helmet; and family crest [if known]. See a sample of full mantle by - at right. Normally the crest is displayed atop the helmet. To order a full mantle with coat of arms and family crest click here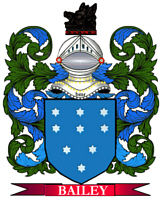 Sample Coat of Arms - Full