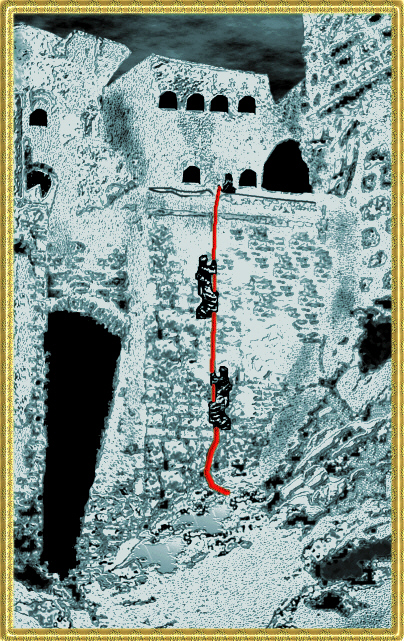 RAHAB'S SCARLET 'RED' THREAD


Joshua
Behold,
when
we come into the land, thou shalt bind this line of scarlet thread in the window which thou didst let us down by: and thou shalt bring thy father, and thy mother, and thy brethren, and all thy father's household, home unto thee.
Jos 2:19
And it shall be,
that
whosoever shall go out of the doors of thy house into the street, his blood
shall be
upon his head, and we
will be
guiltless: and whosoever shall be with thee in the house, his blood
shall be
on our head, if
any
hand be upon him.
Jos
And if thou utter this our business, then we will be quit of thine oath which thou hast made us to swear.
Jos
And she said, According unto your words, so
be
it. And she sent them away, and they departed: and she bound the scarlet line in the window.
Jos
And the city shall be accursed,
even
it, and all that
are
therein, to the LORD: only Rahab the harlot [inn keeper's daughter] shall live, she and all that
are
with her in the house, because she hid the messengers that we [Israelites] sent.
Jos 6:23
And the young men that were spies went in, and brought out Rahab, and her father, and her mother, and her brethren, and all that she had; and they brought out all her kindred, and left them without the camp of Israel.
Jos 6:25
And Joshua saved Rahab the harlot alive, and her father's household, and all that she had; and she dwelleth in Israel
even
unto this day; because she hid the messengers, which Joshua sent to spy out Jericho.