THREE SECTIONS OF THE TEMPLE PATTERN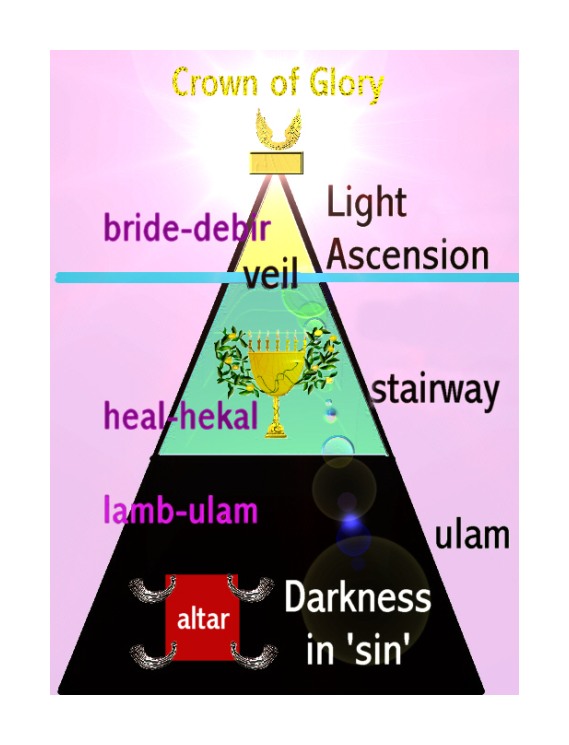 AS SEEN IN PYRAMID SHAPE


ULAM = MAULing of the LAMB
The Ulam is the period of time in history that humans receive no LIGHT, aka truth - this is the world of untruths, lies, sin, and deceivement. Souls are kept in bondage.

HEKAL = HEAL
The Hekal represents those who have risen up above the Dark Ages of bondage and have started to realize that darkness is the lack of LIGHT, so they strive to find their way, but most are unwilling to let go of the Ulam out of fear.

DEBIR = BRIDE
The Debir represents a place where only a very selected few have obtained. This is the place of ENLIGHTENMENT, PROGRESSION, WISDOM, and ASCENSION. Once a soul has entered the Debir area of existence, he/she passes through the veil that separates the Light from the Darkness, and is then able to perceive in their heart that which is true and good, as opposed to that which holds them in bondage. The top section is much narrower and harder to enter than the other two sections.